We offer complete support in finding the ideal senior living options in Tucson and Southern Arizona, assisting you in guaranteeing a secure and comfortable lifestyle for yourself or your loved ones.
Our Mission and the Lighthouse Allegory
Just as a lighthouse guides mariners through treacherous waters, our mission at Guiding Light Senior Care is to illuminate the path for families navigating the often challenging journey of finding the perfect geriatric care option.
We wholeheartedly understand the emotional turbulence that can accompany such a decision, and we strive to be a beacon of trust and reliability.
"I want to be the Guiding Light that helped navigate whatever storm has come your way."
There is an infinite amount of love to give to your beloved ones who require support. At Guiding Light, we empathize with your needs. We are dedicated to delivering exceptional care, love, and attention to your loved ones. We fully comprehend the profound love and connection, you hold for them while prioritizing their well-being.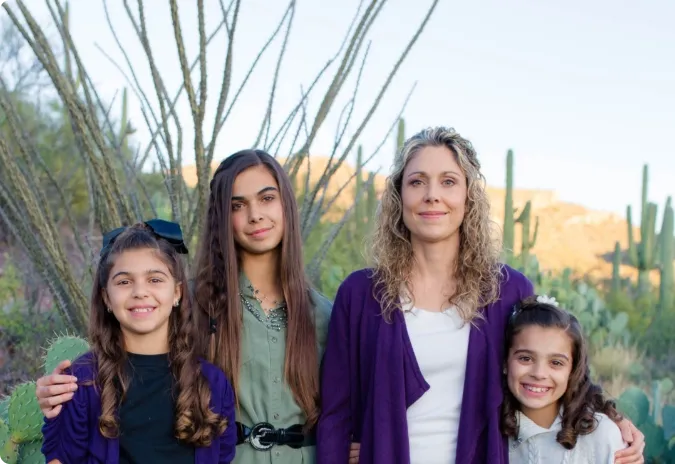 What Are Your Choices For Placement?
Assisted living is a care facility that offers personal and medical assistance for senior individuals. It provides a supportive environment where seniors can maintain some level of independence. Assisted living facilities help with daily activities such as:
Eating

Dressing

Bathing

Taking medications

Shopping
This is a reliable choice for older adults with needs that go beyond what's offered in independent living.
Independent living is a wonderful arrangement for aging adults, providing a "hands-off" experience. It offers a friendly and comfortable apartment-style environment within a larger community.
Seniors can live as they please, in a familiar yet compact space that is easy to navigate. There's no need to worry about maintenance or yard work. While it may not be your exact home, we'll strive to make it feel just as cozy and welcoming.
Seniors who are at a stage in life where they would enjoy independent living do not need constant medical supervision or care. However, they would greatly benefit from residing in a warm and welcoming environment, surrounded by others in a similar situation, and having access to assistance when needed.
Independent living communities offer a range of:
Amenities

Social events

Delicious meals

Engaging activities

Additional care services,
All are designed to enhance the overall well-being and happiness of our senior residents.
Memory care is a specialized service designed specifically for senior individuals diagnosed with mental illnesses like Alzheimer's or any form of dementia. It requires the expertise of skilled doctors and nurses who provide compassionate and personalized care.
The medical team is creating a safe and nurturing environment for them to embrace each day. In memory care, we strive to embody the essence of Carpe Diem, where we live one day at a time, cherishing every moment.
Short-term care, sometimes known as Respite Care or adult day care, is a form of care that is generally suited for those families that are caring for their loved one in their own home, it can be:
A loved one suffering from Alzheimer

A loved one with diseases

A loved one with disabilities

Older Adults
Short-term care provides a caring and monitored environment where a senior can stay for a short period of time or even an extended amount of time, but it is temporary and is a perfect solution for families that may need to leave town for a few days or even just need a break. Short-term care is also an option for seniors who are recovering from serious illness or surgery and need a higher level of care than family members can provide.
We're here to help you make the decision that's best for you.
At Guiding Light Cares, we understand how difficult it can be for you or your families to make decisions about placement. We provide tailored advice and guidance on the best options based on individual needs and preferences. Whether you are looking for a comfortable independent living facility or a supportive memory care home, our experienced geriatric care managers are here to help you find the perfect fit.
We will discuss both long-term and short-term care solutions, as well as the various payment options available through Medicaid programs, home health care services, nurse practitioners, and geriatric medicine specialists. Our team of social workers, geriatric nurse practitioners, and registered nurses work together to ensure that you are getting the highest quality of care for you or your loved one.
Read the experiences of others
"Wendy has been an irreplaceable asset to our family. She has worked with our family for almost 3 years. Her journey began with helping my grandma in the beginning stages of Dementia and Alzheimer's.
I looked high and low to find someone who could provide my grandma with love, company, and comfort when either my grandpa or I couldn't attend to my grandmother's needs. Wendy was very patient and kind, taking the time needed to build a friendship and establish a level of comfort that is necessary for Dementia patients. Due to Wendy's compassion and care, my grandma came to know and trust her, despite her illness. Through the process of Dementia and Alzheimer's, my grandma remains more comfortable with Wendy than anyone else.
We have progressed from simple showers and dressing to full care. Wendy helps make appointments, transports my grandma or my grandpa, maintains medications, and helps us to find the perfect new home for independent care and assisted care for each of my grandparents. She helps with equipment, supplies, or any other necessities as needed. All of her support has really reduced the stress that accompanies caring for the elderly. All we have to do is love on them and spend time with them."
– Ashley
We are serving Tucson Area, Southern Arizona