Providing the best elder care in Tucson, Arizona
We're there, as you would be.
Guiding Light Senior Care is an exclusive senior services provider offering personalized care to geriatric adults. Our services vary from client to client, we'll create an individualized care plan tailored to your loved one's wants and needs and follow them through their healthcare journey making sure their expectations are met. We can begin work now. We work hand in hand with families and are here to serve you.
Guiding Light Senior Care provides these solutions for our cherished clients:​
The Confident Choice in Senior Care Management
A patient's anxiety transitioning from hospital to skilled nursing, or to home with home health or Home Care can be daunting. How can one make informed decisions, about the quality of care and its financial impact? "Our Seniors are completely disoriented about their care, they inherently trust those surrounding them, sometimes to a fault". A 2003 research paper shows that 49% of patients will experience a transition care error.
With Guiding Light, Senior Care, these decisions are made easier and your load is lightened. Having a trusted guide to assist you in choosing the perfect solution for your loved one's well-being can be as comforting as a lighthouse beacon is to a ship lost at sea.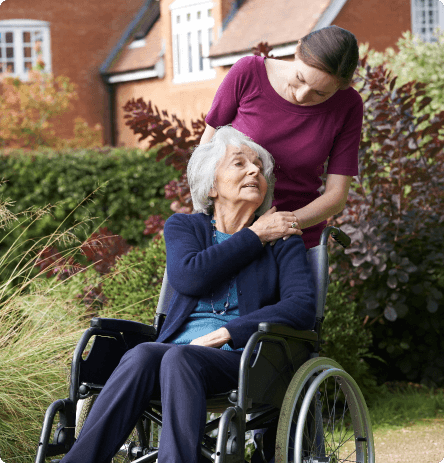 At Guiding Light Senior Care, we know how difficult it can be to make decisions about the care of a loved one. That's why our experienced and compassionate team is here to help you every step of the way on this journey. We understand the importance of having someone who truly cares for your family member and will always do what's best for them. Learn more about our story and why this is such a passionate mission for us.
What Our Clients Say About Us
" Wendy is the most wonderful and conscientious health provider and very, very dependable. She is very intelligent and very attentive to my needs. If I had my way, I would vote her 'health provider of the year'. Wendy was so helpful in helping me find a facility. I couldn't have done it without her. She is very particular and good at her job. She is also very good at making sure my medical appointments are scheduled and helping me with my prescriptions. Wendy has never failed at anything she has taken on where I am concerned. "

- Von
" Wendy calls her company 'Guiding Light', and she provides that through the entire complex process of finding a place for your loved one. Wendy is with you 100% of the way..finding options, touring facilities, selecting the right place, even helping with moving in, and visiting your loved one afterward to ensure everything is going well. Wendy is not there for a commission; she is invested in guiding you and your loved one to a place that will be successful for everyone. Wendy is amazing, and I wholeheartedly recommend her! "

- Ashley
" Wendy is one of the most caring and dedicated care professionals that I have been around. It is very clear that she brings value to her clients and their families with the attention to detail that she exhibits as she carefully works with them to make sure their needs are met. "

- Clint